We are very excited to announce that Jett's concerto has a new champion. Violinist Holly Mulcahy has taken Yellowstone for Violin and Orchestra into her repertoire and is available for performances. Holly appears as a frequent soloist throughout North America, championing new American works for violin.  In addition to her busy solo career, she is the concertmaster of the Wichita Symphony Orchestra and a member of the celebrated Grand Teton Music Festival Orchestra.  She also plays with the Grammy-winning Nashville Symphony and the Milwaukee Symphony.  Music critic Doug Hedwig describes Holly's playing as:
. . . extraordinary technical command, tonal sheen, intensity and refined musical taste, a delightful blend of power and intimacy, but always with her own distinctive sound.
Holly's services provide conductors and orchestras an attractive and tangible means to bring the Yellowstone concerto home to the local concert hall. Combined with the sounds of Yellowstone, her infectious enthusiasm and irresistible stage presence are sure to create the most noteworthy event of the year for any orchestra. Holly is genuinely dedicated to bringing new and accessible music to local audiences, and though she obviously doesn't play for free, she has reasonable and flexible rates. She can also be instrumental in helping orchestras with fundraisers to underwrite the performance. Since a concerto performance is only as good as the soloist, any orchestra considering a performance of Yellowstone should contact Holly and explore the options with her. Her participation in your concert can make the event a smashing success.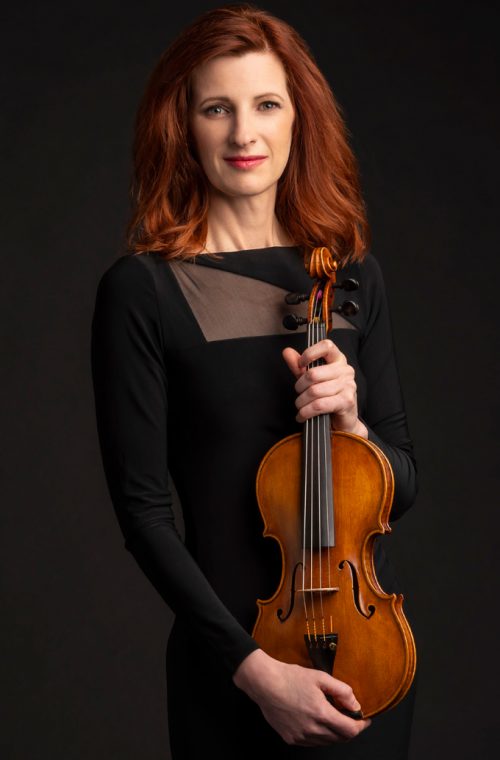 Photo credit: Todd Rosenberg